Our contribution
Excellent health care for everyone
We believe that excellent health care is not just for the privileged.
We are excited to announce that we have teamed up with our charity partner The ADD-vance ADHD and Autism Trust to provide free ADHD (Attention Deficit Hyperactivity Disorder) or ASD (Autism Spectrum Disorder) assessment for children in Hertfordshire who are in primary school years 5 & 6 and are eligible for free school meals. Since April 2022 we have donated assessments worth over twenty five thousand pounds to families on free school meals.
Feedback from our Charity Partners ADD-Vance
We were delighted when The Assessment Team approached us to work in partnership offering a FREE Assessment to some of our local families with children in years 5 or 6 who are eligible for free school meals. The support throughout the assessment process that they have offered our families has had life changing impacts and we are so very grateful to the whole team for their support.
Debbie Wood MBA (Exec), BA (hons), Chief Executive Officer ADD-vance
Reg Charity No. 1158968
Feedback from families who took part
The ability to access the free assessment was amazing for us. It was no surprise to receive an ADHD diagnosis for my daughter, but the report was in depth and comprehensive. Having the diagnosis has helped me so much, as a parent, with understanding and supporting her in a positive way and has allowed her to become more comfortable with herself. Thank you so very much for this wonderful gift.
Mother of child offered free ADHD assessment
---
For us, the assessment (for autism) was an extremely positive experience.  Both clinicians were very warm, friendly, and welcoming and my very anxious, reluctant child managed to separate from me for his part of the assessment after an hour.  It was really helpful to have the information and photos that were sent through prior to the assessment.  The report was very detailed with ways in which my son could be supported going forward.
Mother of child offered free ASD assessment
---
I was so over the moon and relieved to have him assessed so quickly. He was assessed in July 2022 and then got the report 2 weeks after. He has acknowledged that he has ASD, and he has told some friends that he has got it, we are always trying new things at home to help him do things in his own way.
Mother of child offered free ASD assessment
We are not a typical company
Founded and run by friends for over 10 years, our business started as a supportive network that allowed young talented clinicians to continue working whilst parenting. Our company ethos and work pattern is forged around flexibility and supporting work-life balance for our staff physically and emotionally. We value our hand-picked clinicians and support them in their careers. We believe that our clients benefit from happy clinicians.
We believe in giving back to society
Our team are involved with and/ or support these charities:

Atypical Workspace provides a safe and supportive space for atypical adults to work and thrive.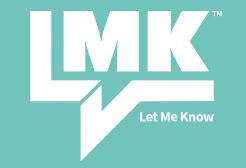 Let me Know is an education charity on a mission to educate young people about healthy and unhealthy behaviours, so that they can avoid abuse and thrive in their relationships.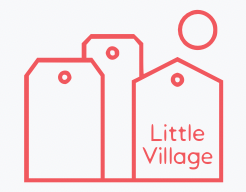 Little Village is like a foodbank, but for clothes, toys and equipment for babies and children up to the age of five.


ADD-vance is a dedicated group of professionals, who also happen to be parents of children affected by ADHD and/or Autism. Our mission is to support the families of children affected by these conditions and the professionals involved in their care. We want to increase understanding, provide support and change perceptions of these complex neurological conditions, so as to improve the wellbeing and reduce the social isolation of these young people and their families.